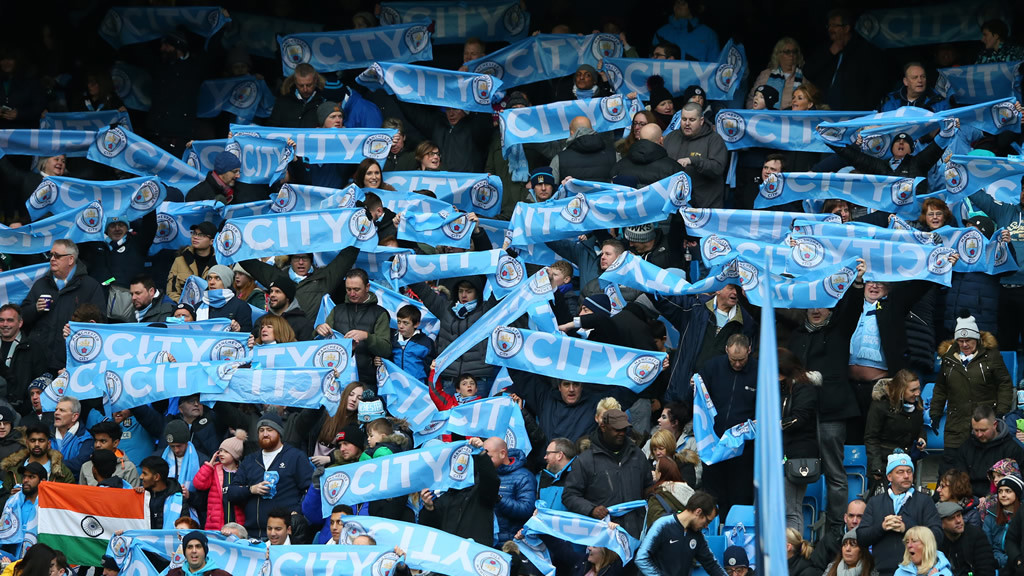 Manchester City has three positions available for fans to join 'City Matters', alongside existing representatives, to form the Club's fan network for the 2019/20 season. The network, established last season, provides fans with the opportunity to meet senior Club representatives on a monthly basis, to discuss a wide range of issues and topics which are of importance to the Club's wider supporter base.
The 2019/20 'City Matters' network will consist of eleven voluntary members who are appointed by the Club to represent eleven key demographic groups. Manchester City invites applications for prospective Fan Representatives of the following groups;

About the Applicants:
Dave Thornton
My name is Dave Thornton. I am 58years old, born in Wythenshawe, I was taken to my first game as a very young boy in the old scoreboard end at Maine Road. By 1968 I had my first season ticket and coming from a City mad family I was fortunate enough to be taken to some of the clubs first European away's including the Final in Vienna.
I am now a Disabled fan with a non-visible Disability. However,having a wife who uses a wheelchair, I feel I have a good understanding of a wide range of issues facing fans with Disabilities.
I am a season ticket holder and as I am not a member of a Supporters Club, I still travel independently to several away games including three in Europe last season.
During my working life I gained a high standard of training within the Health and Safety field.
I was a fully trained shop steward.
For over seven years I sat on the National Committee at Hotpoint where I represented over two hundred of my fellow Employees.
The remit of that Committee was to agree not only our Salary's but all aspects of our Employment I.E. terms and conditions through to disciplinary issues and procedure's. We negotiated directly with Board Members and Senior managers, so I am used to speaking with people at all levels and understanding complex issues. I feel the experience gained on that Committee is directly transferable to the City Matters format.
If elected I would look to meet any Disabled fans who have any issues on a face to face basis to discuss the issues they have. I understand that not all Disabled people are comfortable discussing their personal issues in emails and sometimes it is better to see the problems first-hand.
I am honoured to be put forward for this committee and can promise to be a strong advocate for all disabled fans and the issues we face in attending and enjoying games.
Mark Todd
Hi there, my name is Mark Todd, I am a season ticket holder and have a wheelchair space in the Colin Bell Stand and go to pretty much every game, home and away. 
I have been following the Blues up and down the country for nearly 40 years and have seen a lot of changes to facilities for disabled fans during that time, most of them good!  
I work as an Accessibility Adviser working with architects and sporting venues, particularly the organisers of the Paralympic Games advising London 2012; Rio 2016 and currently Tokyo 2020. In addition to the design of venues I have helped with ticketing policies and volunteer training. I have a lot of experience in these areas which I would like to put to use for the benefit of all disabled Manchester City fans. 
I am putting myself forward to be the Disabled Persons' representative on the City Matters Committee as I think with my work experience, and my love of this fantastic Club and its fans, I can help to improve and maintain good services and facilities for disabled Blues at home games and away matches. 
I think I have the commitment and the experience to deliver the highest standards regarding services and accessibility for disabled Blues. I hope that you vote for me, and if elected, I promised to work in partnership with the Club, Manchester City Disabled Supporters Association and YOU the fans, to make us Champions of England off the pitch as well as on it.