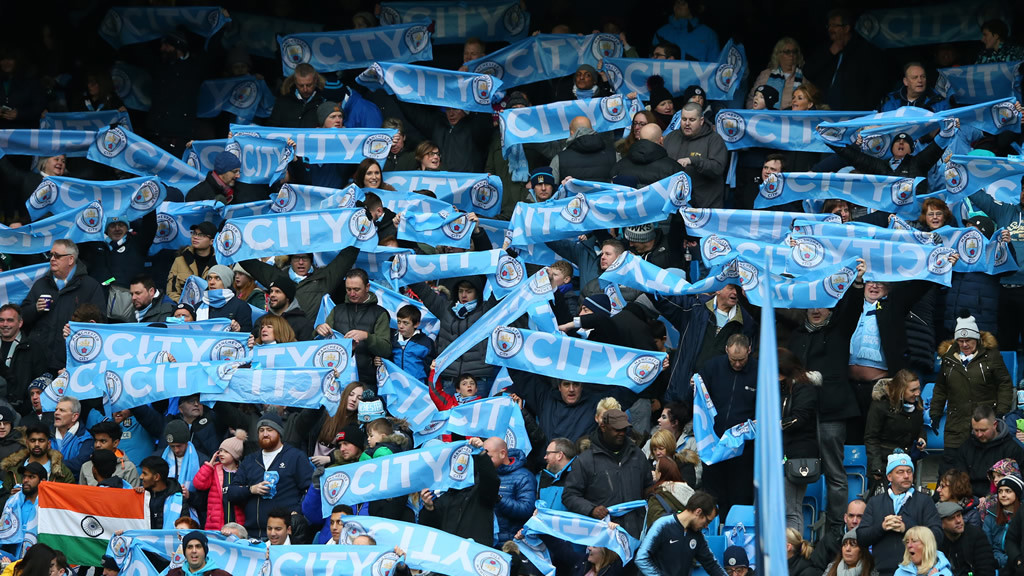 Apply to join City Matters
Manchester City has three positions available for fans to join 'City Matters', alongside existing representatives, to form the Club's fan network for the 2019/20 season. The network, established last season, provides fans with the opportunity to meet senior Club representatives on a monthly basis, to discuss a wide range of issues and topics which are of importance to the Club's wider supporter base.
The 2019/20 'City Matters' network will consist of eleven voluntary members who are appointed by the Club to represent eleven key demographic groups. Manchester City invites applications for prospective Fan Representatives of the following groups;

LGBTQ fans
Disabled fans
Local residents
Further information on the role can be found in the Fan Representative Recruitment Pack.


How to apply
Fans can apply to join 'City Matters' as a voluntary representative by completing the online application form, which includes a submission of no more than four hundred words, as to why you would be best placed to represent one of the above groups.


Applications will close at 5:30pm on Friday 5th July.
If you require information in an alternative format please contact the Access Team directly via email [email protected] or via phone on 0161 444 1894 Option 1, Option 2, Option 2 (phone line open Monday – Friday 9-5, Thursday 10-5)