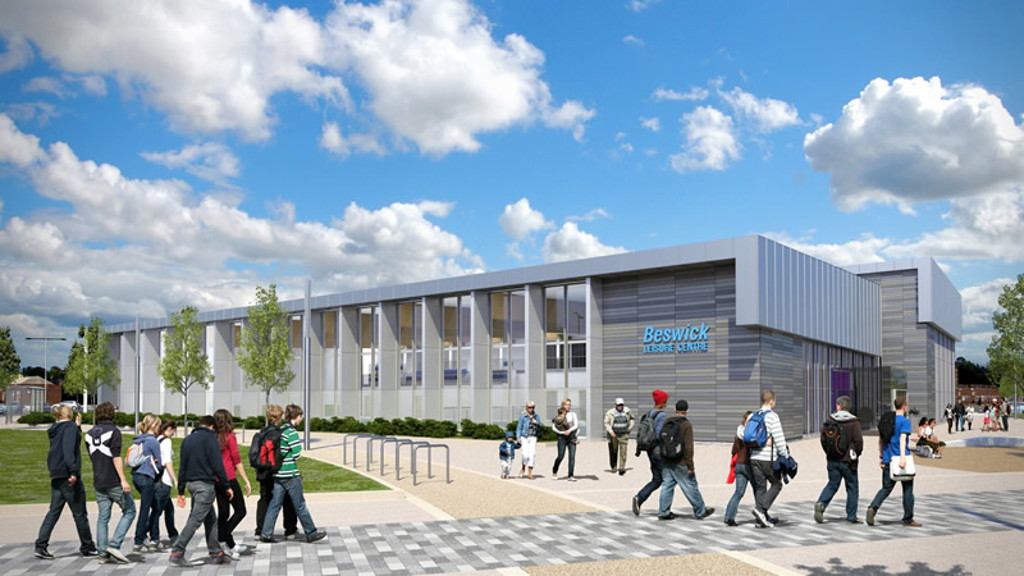 A key element of establishing Beswick as a world class sport and community hub has been the development of the Beswick Leisure Centre.
The Centre, which is adjacent to the new City Football Academy, will build upon the existing community, sport and education facilities found around the East Manchester Academy and Grey Mare Lane. Upon completion, it is expected to attract an average of 600 visitors each day.
Having consulted more than 350 local residents, the Beswick Leisure Centre was designed to meet the needs of the community and as a result will include:
- A swimming pool, which has been funded by Manchester City Football Club
- A health and fitness suite
- A dance studio
- A rugby pitch
- New grass sports pitches.
The inclusion of new grass sports pitches became a priority after 90% of the population informed the Club and Manchester City Council, who led the consultation, that a lack of high quality sports pitches was hindering East Manchester's community sport development.
These new pitches will combat this issue increasing community access to sport and contributing to the area's future as a centre of sporting excellence.
Beswick Leisure Centre celebration event
The Beswick Leisure centre held a celebration event to mark the progress of their build on Monday 3 February. Manchester City Football Club, Manchester City Council, local community groups, among others, attended the celebratory ceremony during which a time capsule commemorating the project was buried.
Memorabilia donated by the club included a match day programme from the latest fixture at the Etihad Stadium, amongst other memorabilia.