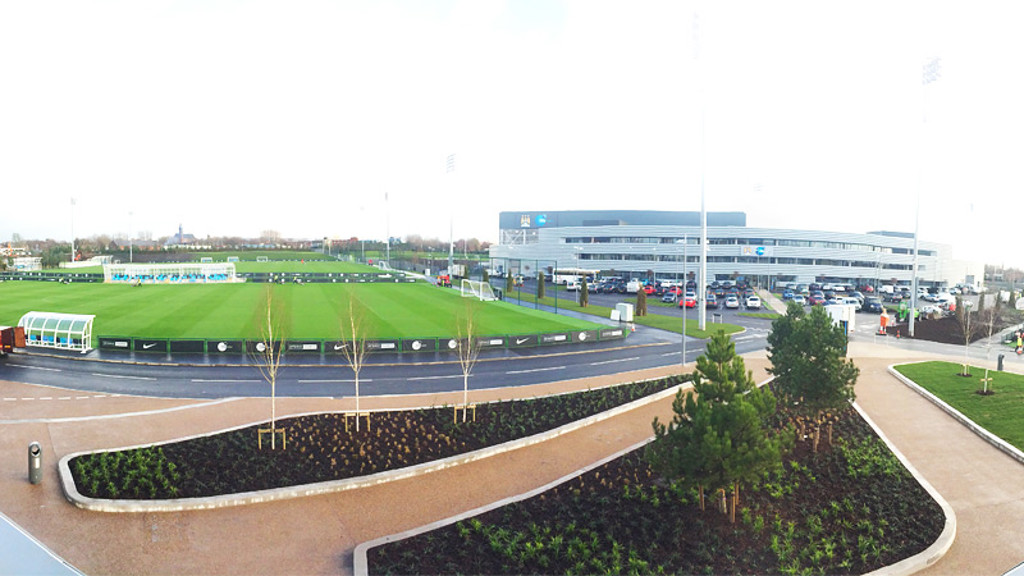 The City Football Academy is the City Football youth development and first team training centre built on a regenerated 80 acre former brownfield site in East Manchester.
At the outset of his ownership, back in Autumn 2008, His Highness Sheikh Mansour bin Zayed Al Nahyan, set out his vision for the future of Manchester City Football Club. He pledged to bring success on the field and to nurture young talent whilst at the same time remaining proudly rooted to the community in which it resided.
The cornerstone of the future was a vision for youth development and sustainability; a vision to educate talented young footballers on and off the pitch and to do so in a facility supported by the best coaches and coaching programmes. The vision was underpinned by an unwavering commitment to the regeneration of the local area in both economic and environmental terms.
The CFA is home to all of Manchester City's football teams of both genders and all age groups. Two thirds of the 16.5 pitches on site are dedicated to the youth talent and the wider development of the young players is supported by tailored coaching and education facilities, medical and sports science services, sleeping accommodation and parents' facilities.
The CFA also accommodates the majority of Manchester based staff in one connected operational base and is a global headquarters for those in the wider City Football family, which now includes sister clubs New York City FC, Melbourne City FC and Yokohama Marinos.