CITC use the power of football to promote increased educational access, engagement, attainment and progression for young people across Manchester. Our educational programmes are designed to engage and inspire young people by providing qualifications and skills required to progress into further education, employment or training.
CITC BTEC
The CITC BTEC programme is an education provision with 4 partner colleges in conjunction with a Level 3 Extended Diploma in Sport.
Project Summary
Students complete the 3 A Level equivalent qualification, alongside a progressive and competitive daily football programme.
Project Objective
To provide 16-19 year old students, primarily living in areas of deprivation,  an opportunity to develop their academic knowledge and understanding of sport, together with a high quality football coaching provision.
Learning Objectives
Level 3 Extended diploma in Sport
FA Level 1 Coaching qualification
Improved confidence and communication skills
A well-rounded insight into further careers/education
Project Need
9.4% of 16-17 year olds in Manchester are not in education, employment or training (NEET) or their activity is not known, compared to 6.6% in the North West, and 6.0% nationally[i]. The Manchester rate is significantly worse than for England overall. The BTEC programme provides an opportunity to further education.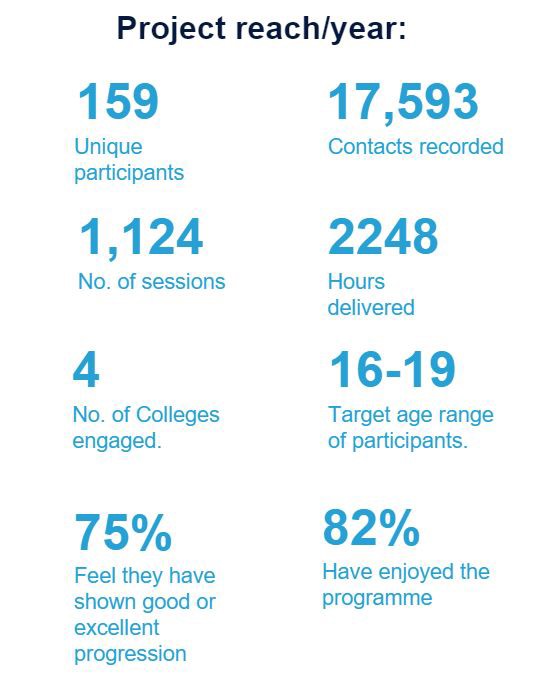 DEGREE
In partnership with Manchester Metropolitan University, CITC provide a work based learning element and campus environment for students studying the Manchester City BSc/FDn Community Sports Coaching.
Project Summary
This involves both theoretical content, coaching qualifications and work based learning placements in all programme areas.
Project Objective
To provide a hands on, real life experience for students to develop and refine their community coaching skills, together with a high quality academic provision to support their work based experiences.
Learning Outcomes
​Varied work-based learning opportunities within CITC​
BSc/FDn Community Sport Coaching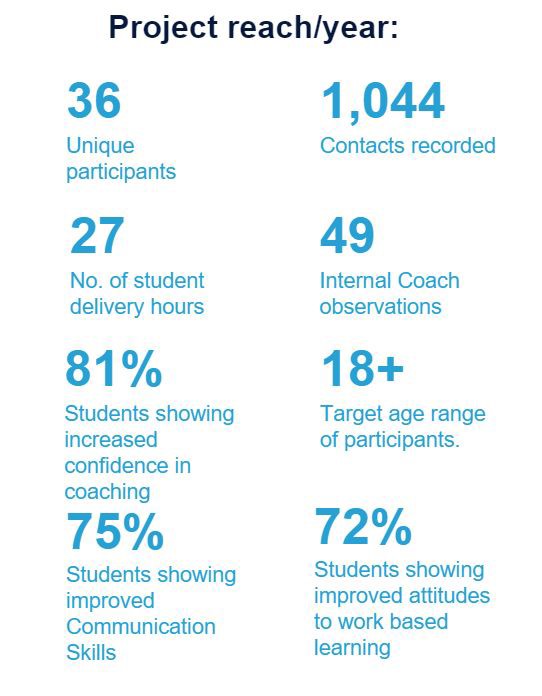 Project Need
In order to fill the gap of the lack of experience most graduates have, the unique Work Based Learning element of the programme provides students with the opprtunity to experience various inclusion, health and education programmes to further develop their skill set.