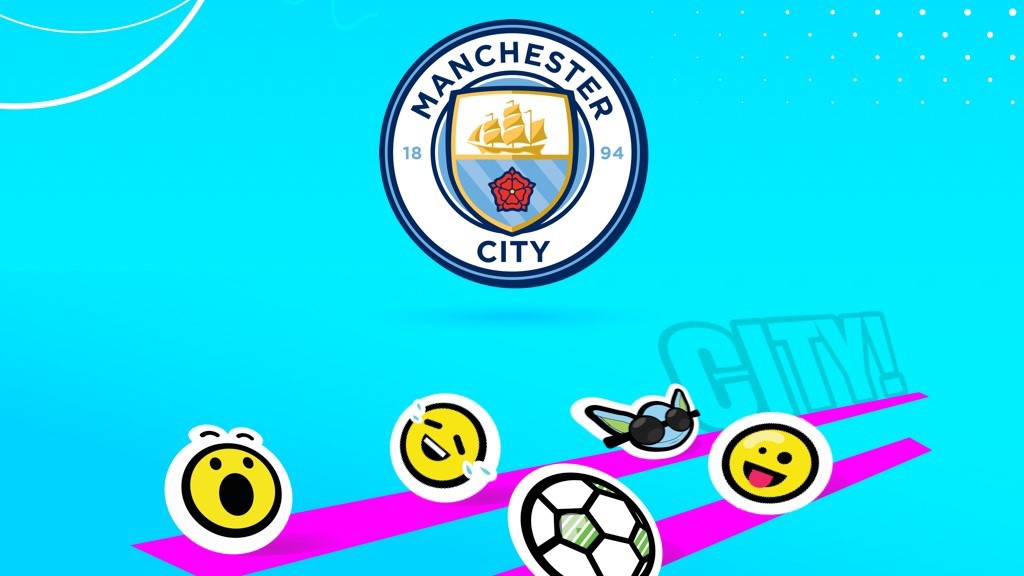 Privacy Policy - Man City Kids
City Football Group Limited (company number: 08355862) whose registered office is at Regent's Place, 14th Floor, 10 Brock Street, London, NW1 3FG, England, is the operator of the Man City Kids products mobile application (the "app") and the Man City Kids products website. We are registered as a data controller under the UK Data Protection Act 1998 with the Information Commissioner's Office (registration number: ZA234714).
We are committed to protecting the privacy of children who use Man City Kids products. This document sets out a concise explanation for children (including children under the age of 13) and their parents or guardian about how information is collected and used through Man City Kids products and our parental consent practices. It should be read alongside our website and mobile application terms of use and the information provided to your child on registration and published on the Man City Kids app and website.
1. About Man City Kids
The Man City Kids app and website are made available free of charge. The main purpose and benefits of a user registering for a Man City Kids products account is that it enables further personal features and records to be made available to users. This document explains what information we collect, why and what rights you and your child have.
2. Why we collect personal information and what we collect
We collect information through Man City Kids products in order to enhance the junior fan experience, provide special features (such as downloadable content, emojis and XP points) and improve Man City Kids products, increase awareness of our brand and for our own research and technology purposes (optimising the services and improving them).
We collect each users' date of birth, username and parental email. This is to enable us to confirm their age is appropriate for the site, obtain parental consent and assign them a unique login, deliver content they may be interested in through Man City Kids products and allow them to participate in games, interactive features and save content they are interested in to their account. For example, so that they can download or create playlists of their favourite videos, collect special edition emojis, stickers and avatars, as well as collect XP points.
Having an account also enables us to see what content (such as articles, videos, features and games) appeals to and tailor our approach to young fans accordingly.
We will also collect information about their use of Man City Kids products, for example what device they access Man City Kids products via (including any device identifier) pages they view and what content they find interesting. We will use this information to continue to provide the Man City Kids products, for technical support, and for our own research purposes and statistical analyses.
In the future we may look to offer site users the opportunity to submit content, such as photos, videos, drawings, poems or other similar content (subject to there being adequate safeguarding arrangements in place). We will only publish any submissions which include personally identifiable information (for example, a photo of the child) where we have specific consent to do so. Where such information is about a child under 13 we will require specific parental consent. Sometimes this may involve a parent or guardian providing a signed consent form or having a quick chat with us over the phone.
3. Consent to collection
Before any child aged under 13 is allowed to register for a Man City Kids products account we need the consent of a parent or legal guardian. If your child is under 13, if they try to register they will be asked speak with you to check it is ok and then to submit your email address to us. We then send you an email with further information about Man City Kids products and details of how to provide your consent for them to register.
If you do not agree, or do not respond to the email within 48 hours, we will delete our records of your email address and will not collect any personal information from your child. We will only use your email address for this purpose. The legal basis for us collecting and using your email address in this way is in line with our legitimate interests, in ensuring we do not collect information from children without their consent and safeguarding their interests.
Where you do agree, we will collect some limited information from your child, set out in detail below. You can access their account throughout the Parental Gateway (which allows you to control various preferences, such as push notifications, usage timers, downloadable content and sounds).
Once your child turns 13 they will need to make up their own mind about the use of the site and to ensure we comply with our legal obligations, we will need to ask them if they consent to our use of their information. We will remind you when this approaches and ask them to complete a consent form.
4. Consent to receive updates about Man City Kids products
Where you provide your consent for us to do so we may also contact you by email to provide information on our events, offers, competitions or promotions which may be of interest. You can opt out of receiving these emails at any time by contacting us at [email protected] or following the instructions at the bottom of each communication.
5. Sharing personal information
We will only share personal information about your child in very limited circumstances. These are:
Where such sharing is with our third party service providers and the sharing is necessary for them to perform a business, professional or technology support function for us. For example, we may share limited personal information (such as user IDs or device information) with our third party website administrators to help correct bugs or issues affecting the provision of Man City Kids products or for assistance in administering games.

We may also disclose personal information if required or permitted to do so by law or a legal or regulatory body (for example, in response to a Police request or court order).

In exceptional circumstances, and only where it is lawful for us to do so, we may share personal information about a child for the purposes of the prevention of crime, to protect the safety of a child, or to protect the security or integrity of Man City Kids products, as well as the technology of our service providers.
6. Where we store personal information and how long we keep it for
The information we collect from the Man City Kids products will not be transferred to or stored outside of the European Economic Area and will be stored on our secure servers located in the European Economic Area.
We will only store personal information for as long as is necessary. If an account is closed or dormant we will normally terminate the account and delete the information after 12 months.
Where your child becomes an adult user of our products and services we may combine information we hold on them with other information they provide, if they consent to us doing so.
7. Rights to access personal information and other key rights
You and your child the right to access your personal information. To ask for a copy of this information you should contact us at [email protected]. You can also ask us to correct or update your information to ensure it is accurate and complete. In certain circumstances you can ask us to stop processing and to delete your data (for example where it is processed with your consent, or it is no longer necessary for us to process it). If you need any more information please contact us.
You have a right to object to our processing of your information. You have a right not to be subject to automated decisions which have a legal effect and to be protected by safeguards in respect of any profiling.
8. Parental controls and rights to withdraw consent at any time (children under 13 only)
If your child is under 13 you can access your child's account by emailing us. You may withdraw your consent to us collecting, using and storing information about your child at any time, by emailing us. Where you make a request, we will close your child's account and delete all of our records of them.
9. Safeguarding minors
Unfortunately, the transmission of information via the internet is not completely secure, but once we receive your child's information, we will take reasonable steps and precautions to prevent unauthorised access.
We encourage your child to select a username which is unique to them, and from which they are not identifiable. It is important your child keeps their login information safe. If you think their account has been compromised or you otherwise think the App or website is being misused, you should let us know as soon as possible by contacting us.
10. Cookies
The website uses cookies to distinguish you and your child from other users of our website. This helps us to provide users with a good experience when browsing our website and also allows us to improve our site. For detailed information on the cookies we use and the purposes for which we use them see our Cookie Policy which is published on our website.
11. Help, complaints, support and further information
You can contact us via [email protected] if you need help, wish to complain or have any further questions or comments. You can also complain to the Information Commissioner's Office or the relevant regulator in your country of residence if you are concerned about our processing of personal information or have questions about your rights.