The Connected Scarf
Powered by Cisco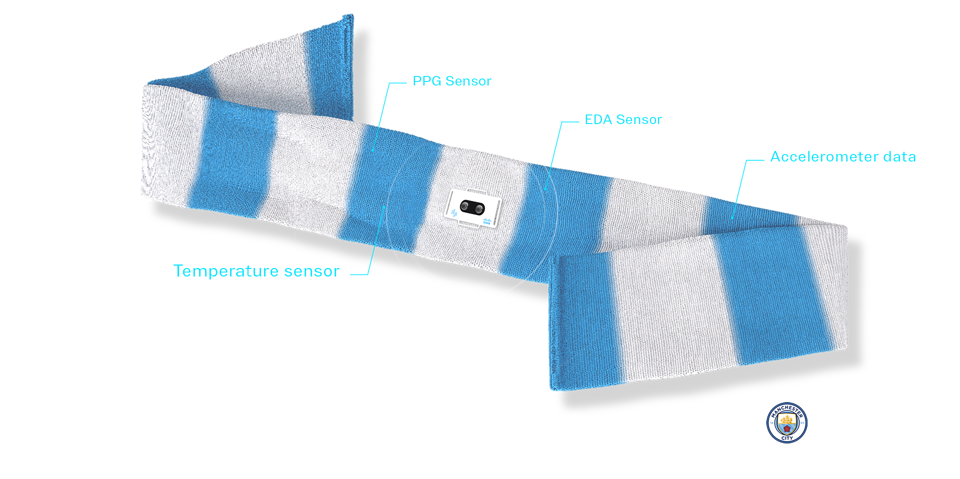 For more than 100 years, the scarf has been the ultimate symbol of football fandom. It's seen the highs and the lows; and captures the blood, sweat and tears of fans, week in and week out.
Now, together with our partner Cisco, we are excited to share an innovative upgrade to the scarf that allows us to measure those ups and downs and get a better understanding of the emotion at the heart of the world's beautiful game.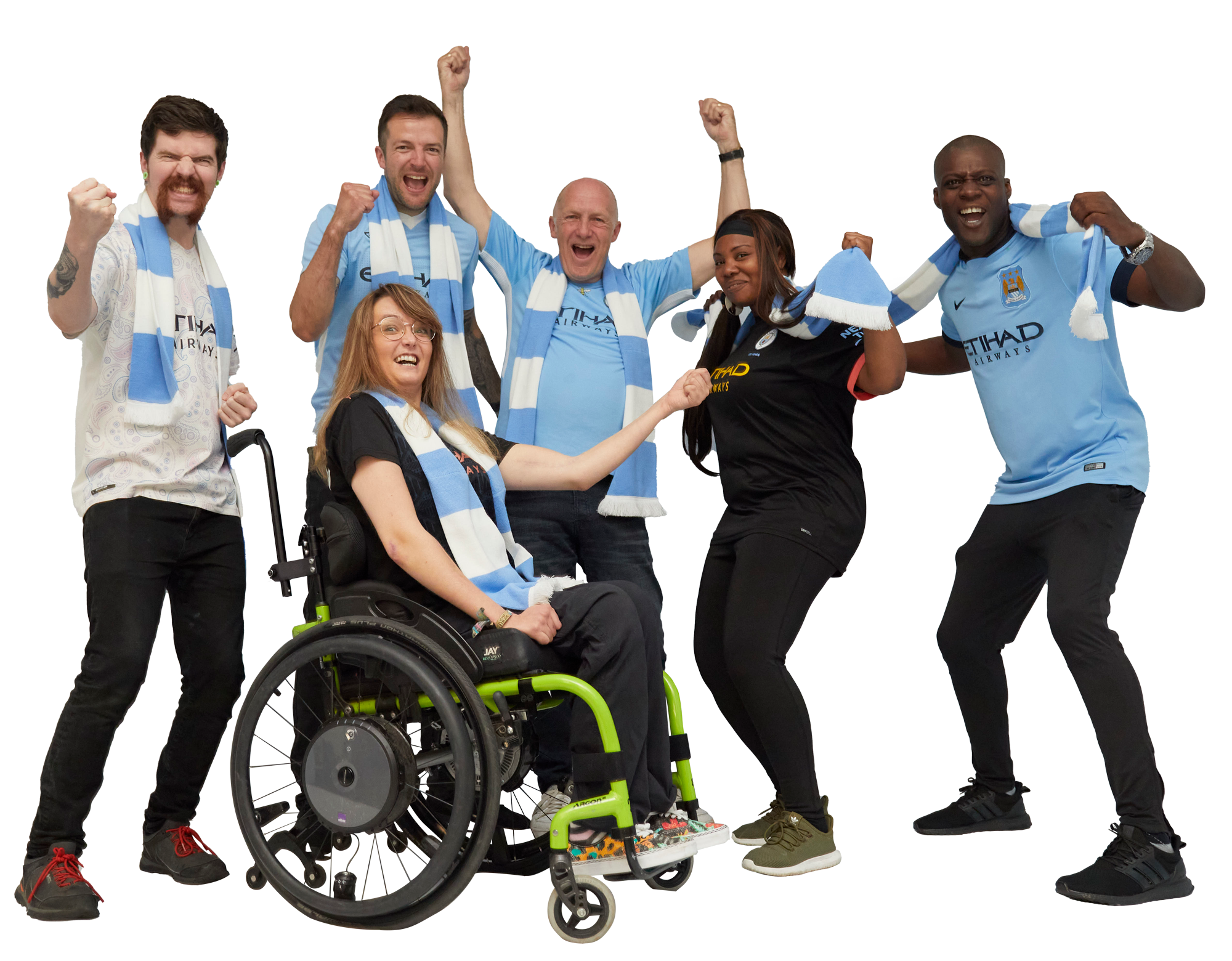 Being a true passionate fan is physiological, it has nothing to do with how many games you attend or where you are in the world. It's what unites us as a collective. Now we've got the data to prove it.
Chintan Patel
Chief Technology Officer of Cisco UK & Ireland
Tracking a range of physiological indicators , The Connected Scarf shows us just how deeply fans are impacted by the action on the field.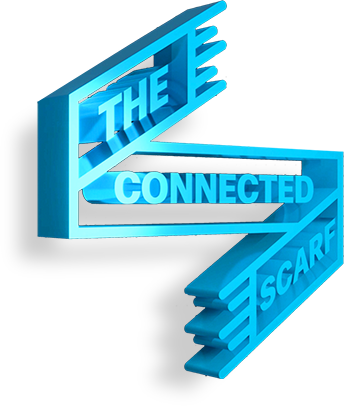 We invited six lifelong City fans to take part in a pilot program testing out the new innovation.
Capturing over 120 moments of interest across the 90 minutes of a match, we saw how true passion manifests itself across moments of joy, nervousness, tension, excitement and much more.
Using an EmotiBit bio sensor sitting discreetly on the neck, The Connected Scarf captures the body's bio-signals throughout the match and allows us to shape more curated, customized experiences in the future.
The scarf records a range of physiological measures, including heart rate, body temperature, and emotional arousal – giving us concrete information to analyze how fans are feeling at different moments in the match.
We are just scratching the surface of what The Connected Scarf can do.
Our ambition for the project goes far beyond the data. We want the scarf to serve as a study in shared passion. A way for fans everywhere to revel in their love for football.
The Connected Scarf is a showcase of Cisco's technology and further details on any future plans will be announced in due course.
We are excited by what the scarf will initially show us from this group and we look forward to giving the fans involved a unique and memorable experience.
At Manchester City, we continue to explore the latest technologies to deliver high quality fan experiences and bring them closer to the club. A scarf is an iconic item that football fans across the globe own and wear to show their passion and support and this latest activity with Cisco is an innovative, new way to bring fans together and connect with them in a new and exciting way.
Nuria Tarré
Chief Marketing & Fan Experience Officer, City Football Group
Cisco is changing the game in sports and entertainment