Picture Special
9
League Cup final: Gallery of past triumphs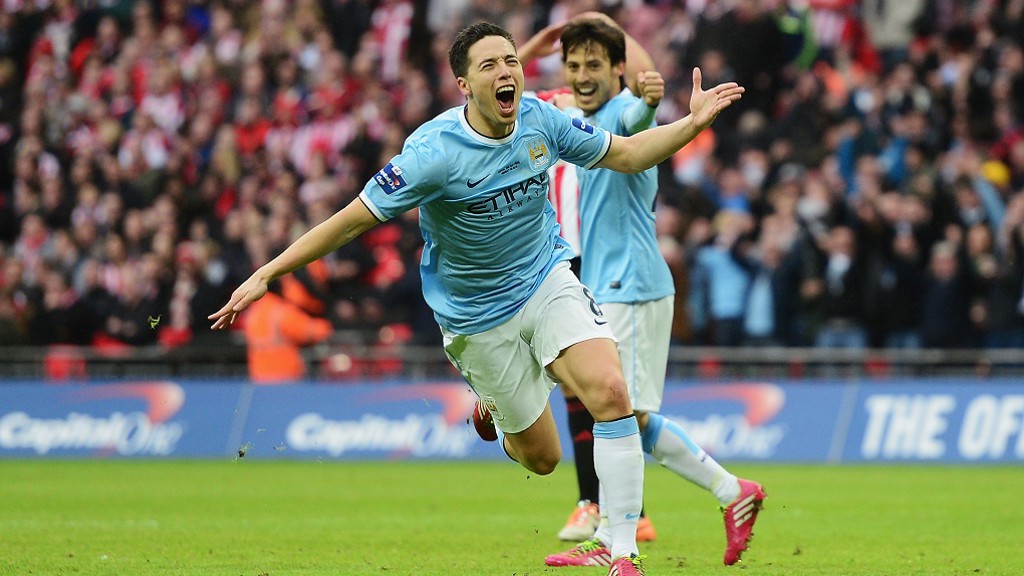 2014: Samir Nasri scores a beauty to put the Blues 2-1 up against Sunderland, just minutes after Yaya Toure's 30-yard screamer
City have won the League Cup on four occasions to date, winning the first in 1970, second in 1976, third in 2014 and - most recently - 2016.
Here are some of our most memorable League Cup Wembley moments...
1970: Mike Doyle levels against West Brom as City go on to win 2-1
1
1976: Peter Barnes becomes City's youngest ever goal-scorer at Wembley as he fires home during a 2-1 win over Newcastle United
2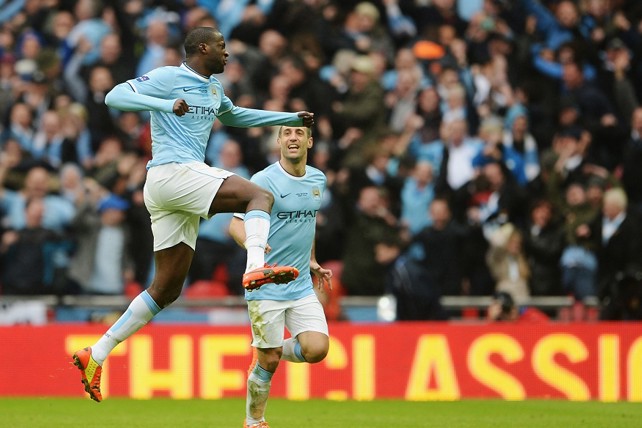 2014: Pick that one out! Yaya scores with an incredible long-range effort to level the scores with Sunderland
3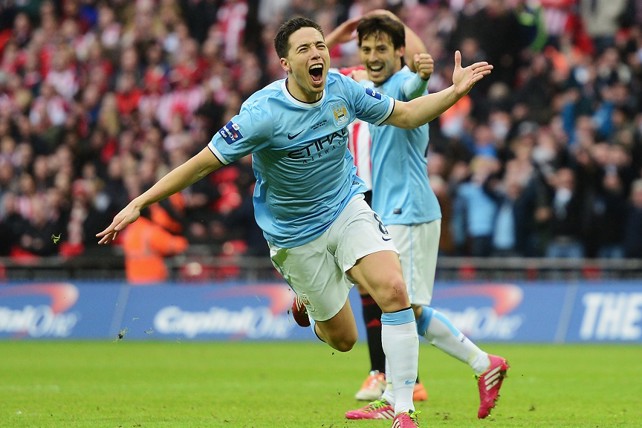 2014: Samir Nasri scores a beauty to put the Blues 2-1 up against Sunderland, just minutes after Yaya Toure's 30-yard screamer
4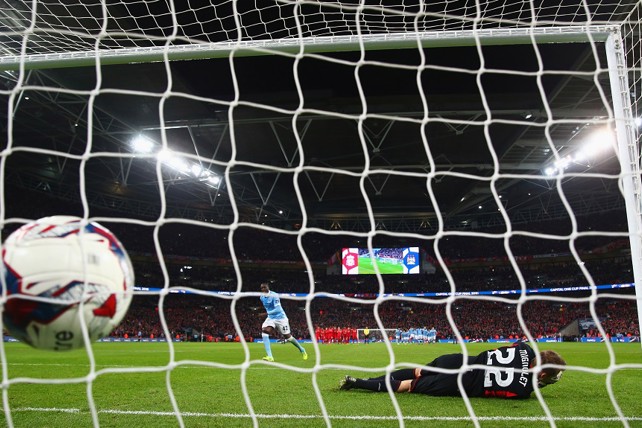 2016: Penalty king Yaya Toure seals a shoot-out win over Liverpool
5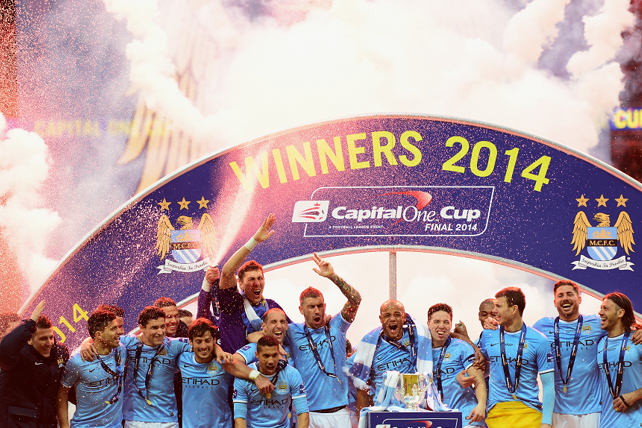 2014: Let the good times roll...
6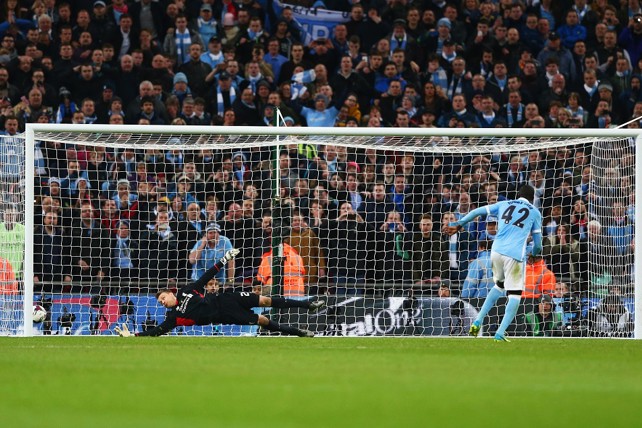 2016: Another angle of Yaya's winning spot-kick versus Liverpool
7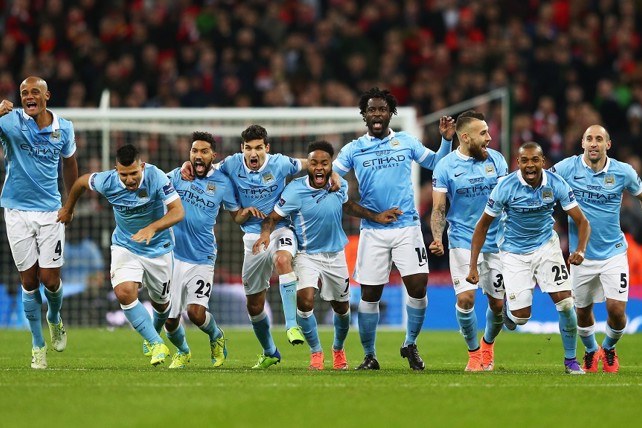 2016: We've done it! The players rush to congratulate penalty shoot-out hero Willy Caballero
8
2016: Champions! The team celebrates with 30,000 City fans