Picture Special
22
Match Gallery: Feyenoord 0-4 Man City
COOL: Gabriel Jesus slots home after Benjamin Mendy's strike was parried
City blitzed Feyenoord in a stunning start to the 2017/18 UEFA Champions League campaign.
A John Stones double book-ended one each for Gabriel Jesus - his first in the competition, and Sergio Aguero as City cruised to victory in Rotterdam.
Check out the best of the action images...
WALKER WONDERLAND: Sergio Aguero thanks Kyle Walker for the assist
1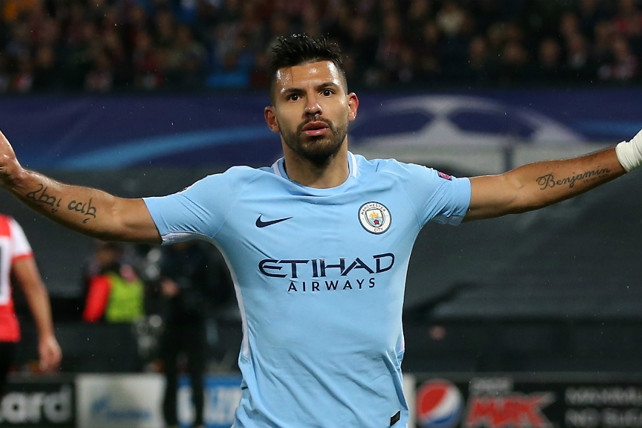 HALF-CENTURIAN: Sergio Aguero celebrates his 50th European goal
2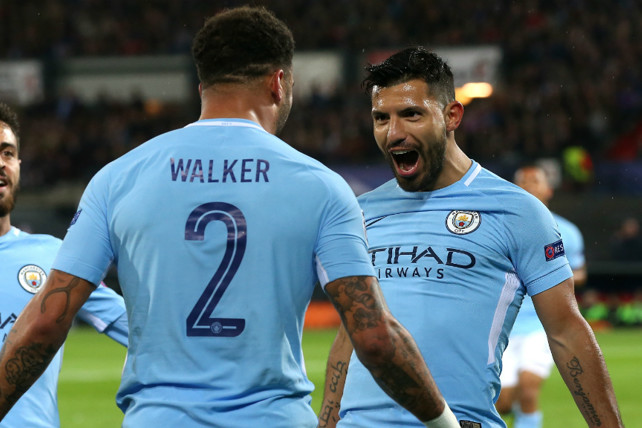 YEAH: Kyle Walker and Sergio Aguero celebrate
3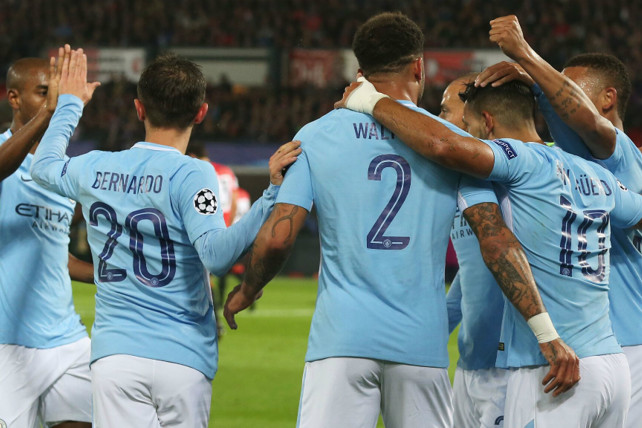 TOGETHER: The team congratulate each other on an excellent move in the build-up
4
OFFSIDE?: Gabriel Jesus looks over to the linesman... is he off? No!
5
HIGH FIVES: John Stones and Nicolas Otamendi celebrate as Gabriel Jesus wheels away
7
COOL: Gabriel Jesus slots home after Benjamin Mendy's strike was parried
8
MENDY MOTIVATION: Benjamin Mendy is enjoying his time in sky blue so far
9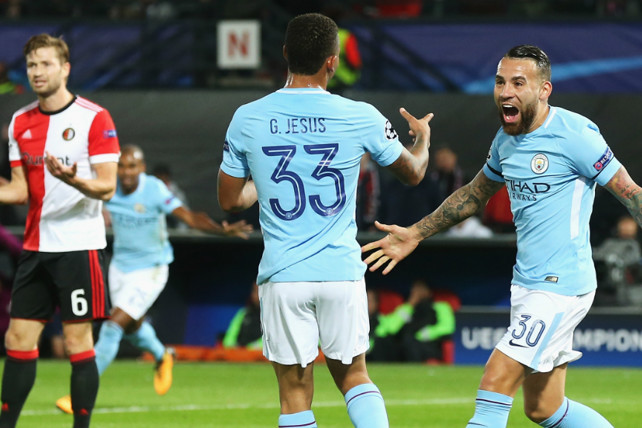 OH, YOU: Nicolas Otamendi rushes to celebrate with Gabriel Jesus
10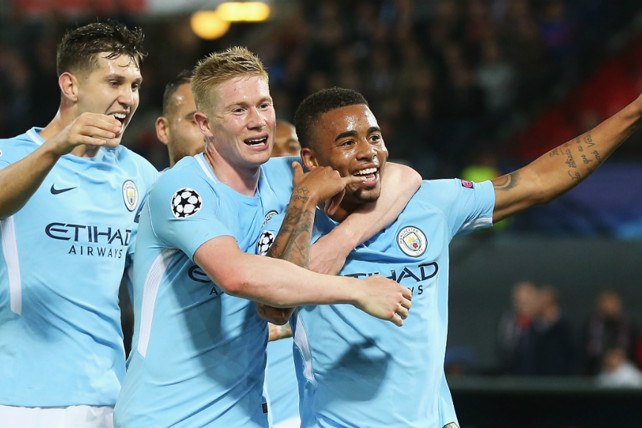 DELIGHT: John Stones and Kevin De Bruyne join in the fun
11
READY: Benjamin Mendy emerges from the tunnel
12
SILVA SERVICE: El Mago doing what he does best - weaving magic
13
THAT LOOK: When you're 4-0 up away from home in the Champions League!
14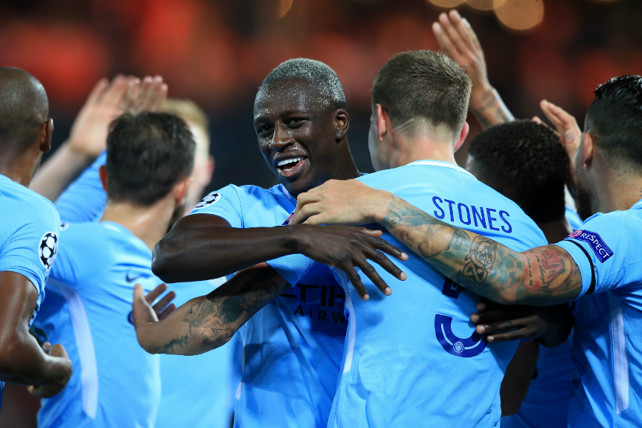 I SEE YOU: Benjamin Mendy spots our camera
15
BLUE ARMY: John Stones points to the travelling City fans
16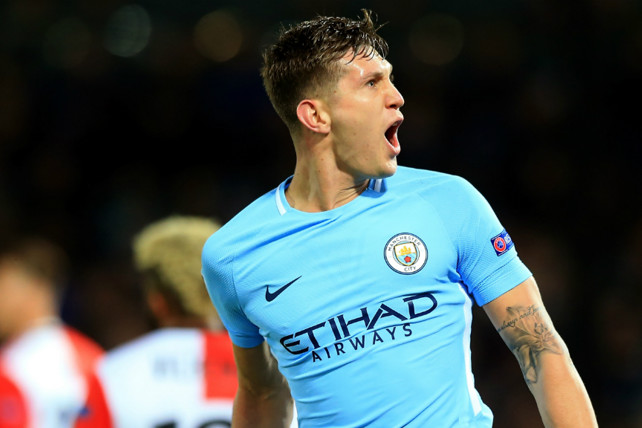 WOAH: Stones can't hide his delight following his second goal
17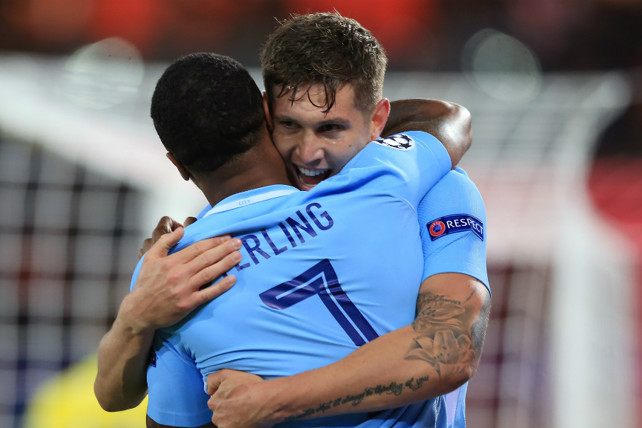 LION HEARTS: Raheem Sterling congratulates John Stones
18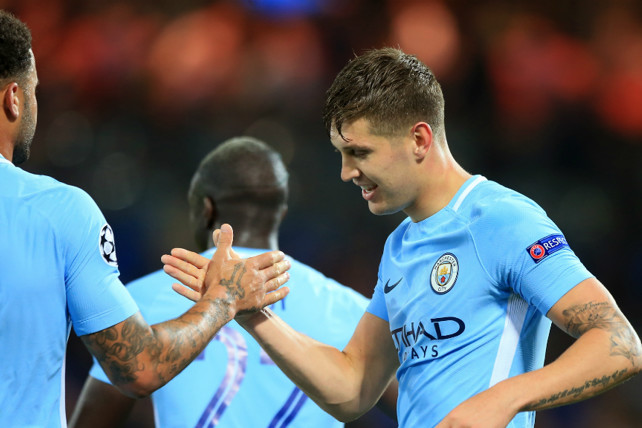 NICE JOB: A secret handshake?
19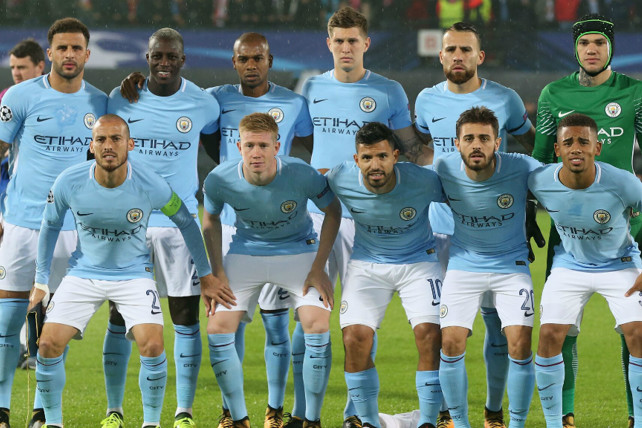 SAY CHEESE: The starting XI
20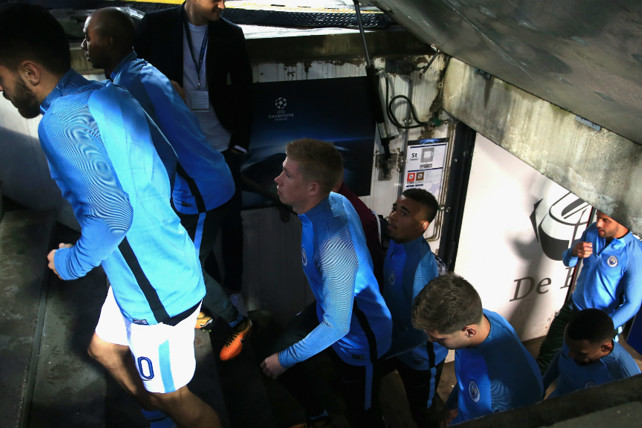 TUNNEL CAM: The team walk out
21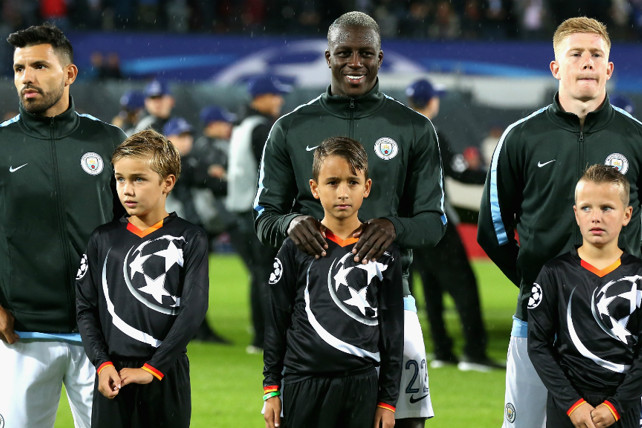 LOOKING SHARP: A debut for the black Champions League jackets