Picture Special
16
Champions parade: Players' view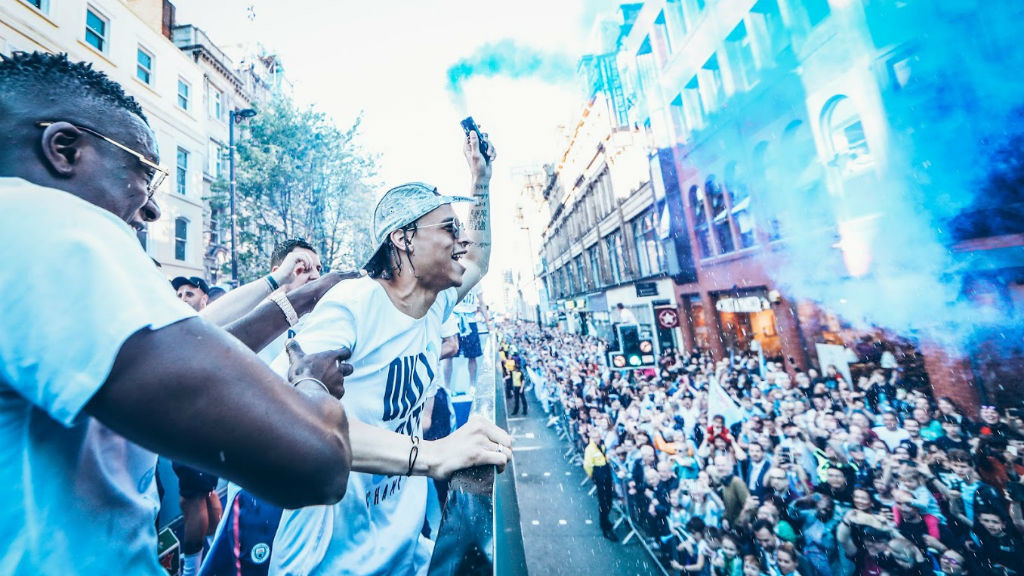 CROWDS: Manchester is Blue.
Our club photographer, Victoria Haydn, captures a unique view of our epic title party with the Champions on the top of the bus...
The streets of Manchester were a sea of blue as Pep Guardiola's Centurions paraded through town with the Premier League and Carabao Cup trophies.
WATCH: Trophy parade highlights
Truly a day to remember, take a look at the gallery below for a unique perspective of the parade and join the players on top of the bus for a City celebration...
KEEPERS: Bravo and Ederson celebrate with the fans.
1
DUO: Bernardo and Jesus get together to celebrate their first Premier League title!
2
SHARK TEAM: Spot the Shark trying to get in on the shot!
3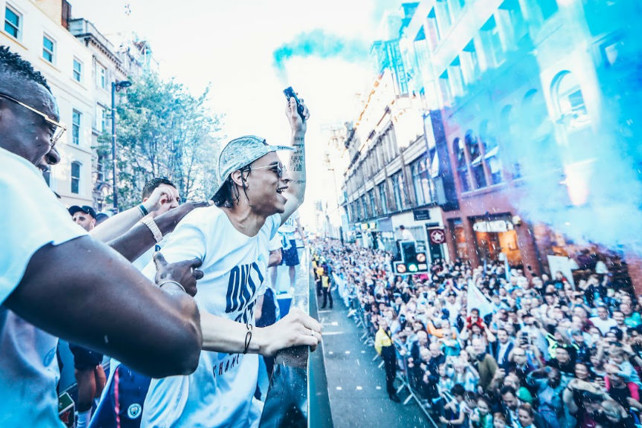 CROWDS: Manchester is Blue.
4
ONLY 1 CITY: Singing loud in the sunshine.
6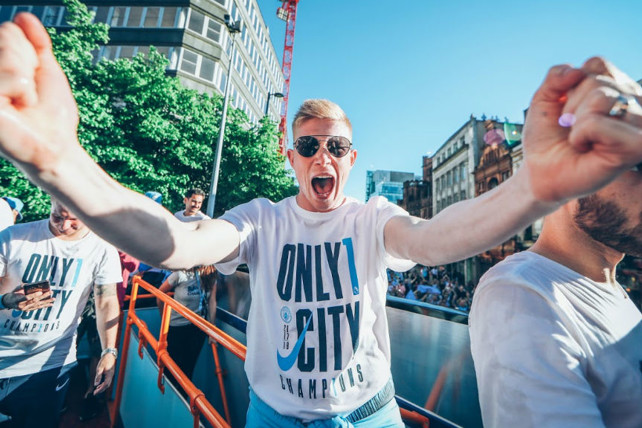 KDB: The Premier League's top 'assister'.
7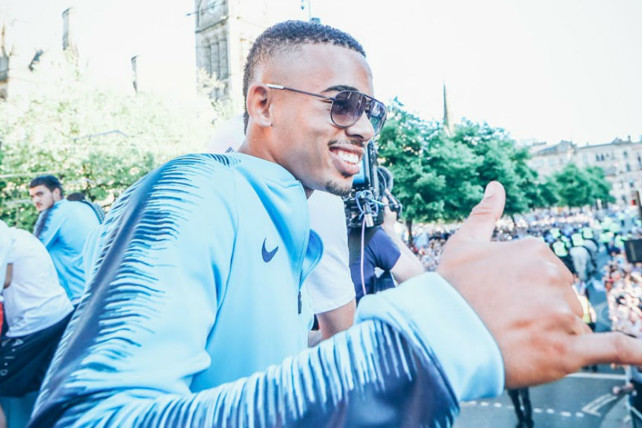 CHEESE: A smile and his trademark hand gesture for the fans.
8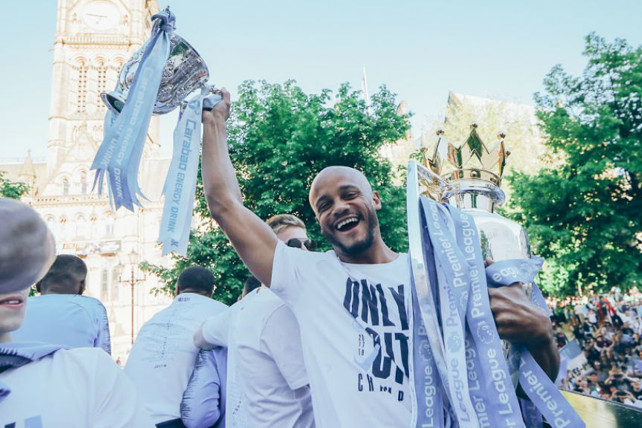 SKIPPER: Double delight with the Carabao Cup and PL trophy.
9
KING SHARK: Mendy finds himself a crown.
10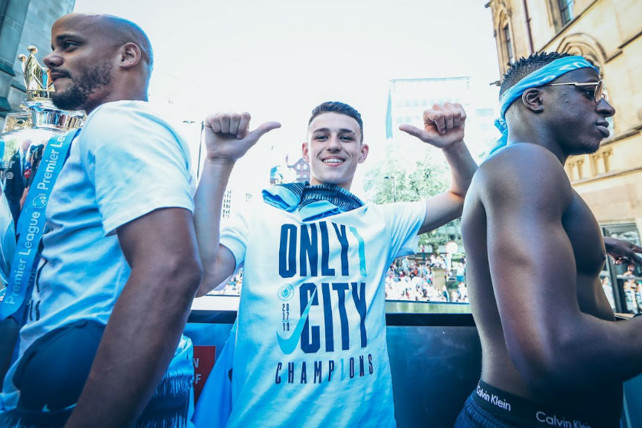 FODEN: Youngest ever Premier League champion.
11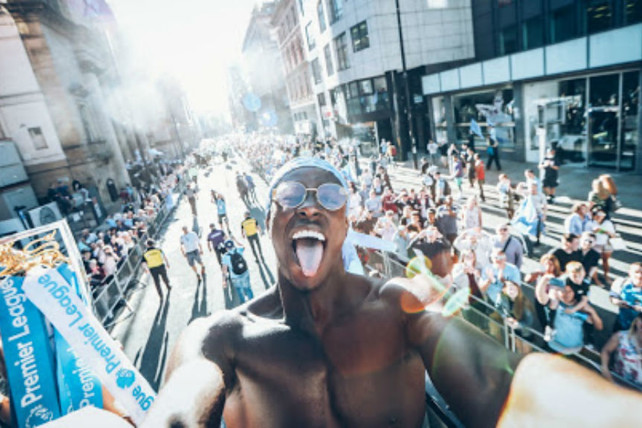 SELFIE: Mendy steals the camera for a shot with the fans.
12
FOCUS: Bernardo under the spotlight.
13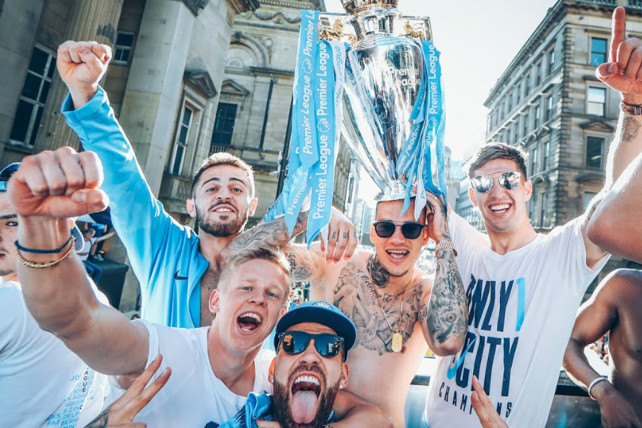 CHAMPIONS: A day to remember.
14
SQUAD GOALS: Premier League Champions 2017/18!
15
EPIC: The streets of Manchester lined with Blue...